NGC 7048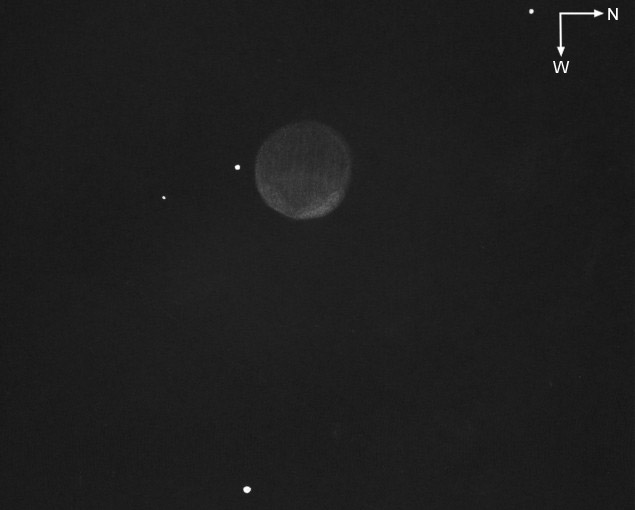 N 250/1250 – 139x – fst 6m1 – [OIII] Filter
NGC 7048 PN 21h 14,2m +46° 16' 12m1 61" Cyg
Recht schwer aufzufinden, in den Sternwolken nördlich von Deneb liegt NGC 7048, ein strukturierter aber recht schwacher planetarischer Nebel.

Difficult to find, in the star clouds north of Deneb lies NGC 7048. This is a structured but pretty faint planetary nebula.
Eintrag in der DeepSky Datenbank:
NGC 7048: reagiert gut auf [OIII]-Filter, ohne nur sehr schwach sichtbar. Mit ist er schwach und rund. Im NW eine hellere Knubbel, im SW eine etwas schwächere. Nach Osten wird der Nebel schwächer. Kein Zentralstern zu sehen. Direkt südlich steht ein schwacher Stern, etwa 5 Durchmesser weiter westlich steht ein mittelheller.

NGC 7048: responds well to the [OIII] filter, very faint without it. With filter it is still faint and round. A brighter knot is in NW, a fainter on is in SE. It fades towards East. No central star is visible. Directly to the south is a faint star, about 5 diameter more W is a medium bright star.