NGC 959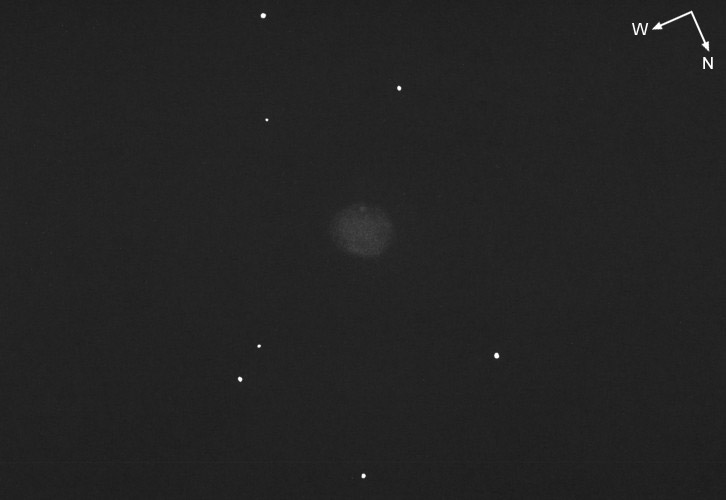 N 250/1250 – 139x – fst 6m3
NGC 959 Gx 02h 22,6m +42° 21' 9m9 13,0'x2,8' And
NGC 959 ist das schwächste Mitglied der NGC 1023 Gruppe, das im NGC katalogisiert ist.

NGC 959 is the faintest member of the NGC 1023 Group catalogued in the NGC.
Eintrag in der DeepSky Datenbank
NGC 959: Mäßig schwache Galaxie, recht groß und recht geringe Flächenhelligkeit. Wird zur Mitte wenig heller, kein Kern. Im S vermute ich einen sehr schwachen Stern oder Knoten, möglicherweise an der N-Kante etwas heller. Sehr gering elongiert, etwa O-W.

NGC 959: Moderately faint galaxy, pretty large and low surface brightness. Brightens gradually towards the center, no core. I assume a very faint star or knot in S, the northern rim may also be somewhat brighter. Very little elongated about E-W.