Messier 101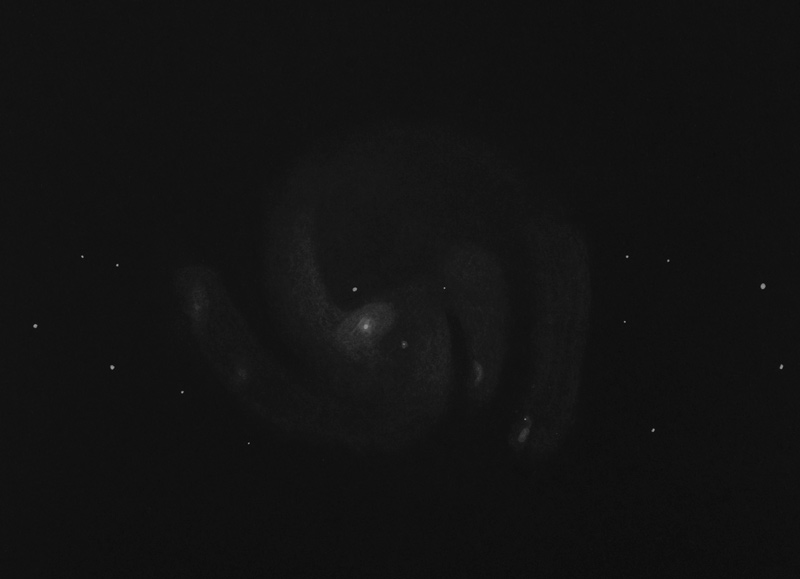 N 250/1250 – 66-91x – ZLM 21.15 (Bortle 3)
M 101 Gx 14h 03,2m +54° 21' 26,0'x26,0' 7m9 UMa
Eintrag in der DeepSky Datenbank:
M 101: Helle Galaxie, erscheint zunächst sehr matt und strukturlos. Die Beobachtung der Spiralarme und Knoten erfordert etwas Geduld bis sie sichtbar werden. Dann sind eine Fülle von Details zu sehen: 4 Spiralarme und Fragmente, einige HII-Regionen.

M 101: Bright galaxy, appears very pale and featureless at first. Observing the spiral arms and nebulous knots requires some patience. Finally a whole bunch of details are visible: 4 spiral arms and fragments and some HII regions.