IC 983 (=Arp 117)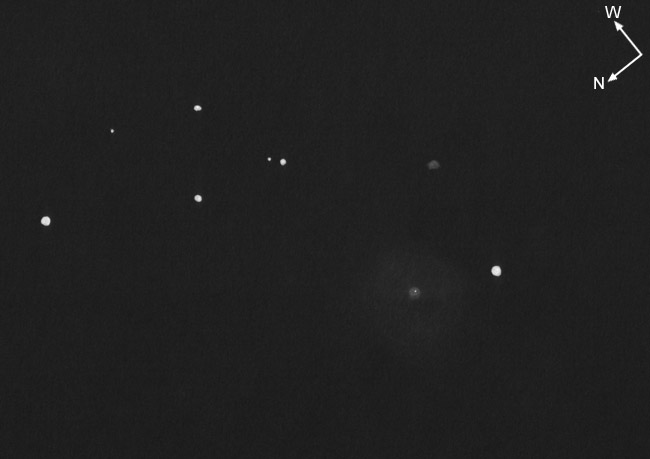 N 250/1250 – 91-274x – fst 6m3
IC 983 Gx 14h 10,1m +17° 44' 11m7 5,5'x5,0' Boo
IC 982 Gx 14h 10,0m +17° 42' 13m0 1,1'x1,1' Boo
IC 983: zunächst ist nur der recht schwache Kern zu sehen. Bei 197x erscheint er noch stellar. Bei 91x werden dann die sehr schwachen und großen Randbereiche sichtbar. Sie reichen bis etwa auf halbe Strecke zu SAO 100889.
IC 983: at first only the pretty faint core is visible. It remains stellar at 197x. At 91x the very faint and large outer regions are visible. They are extended halfway to SAO 100889.

IC 982: ähnlich dem Kern von IC 983, schwache, sehr kleine Galaxie.
IC 982: similar to the core of IC 983, faint, very small galaxy.